FRESH FOOD MARKET
Helping design and manufacture grocery store instalments and solutions for a "readymade" food-court concept offered many challenges. Well-stocked equipment needed to hold up to the rigor of serving 5,000 people per hour with freshly made takeout foods and maintain the displays with hot & cold temperatures, in an open-air environment.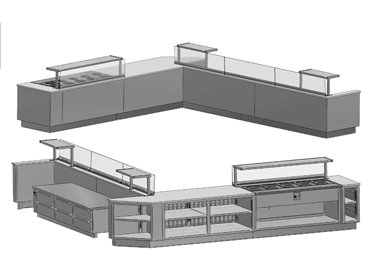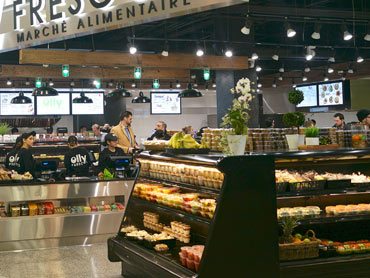 CORPORATE CAFETERIA
Dealing with multiple materials in a corporate serving setting as well as catering to discerning tastes amongst the clients, the architect, and the designer, is a challenge Diamond craves. Diamond's multi-level expertise facilitates the most unique projects with faster turnaround time, less coordination hassles, and better production flow.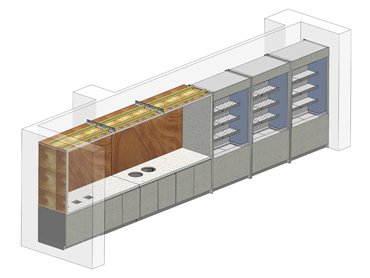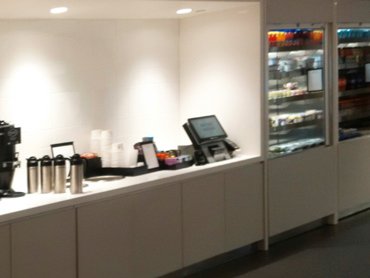 CHEF'S COUNTER
When Diamond builds its chef counters and kitchen assemblies, it relies on many years of experience in the industry. The requirements of some of the World's most demanding chefs turn to Diamond's knowhow for their extensive experience, to respond with precise engineering craftsmanship, and deliver quality equipment that lasts the test of time.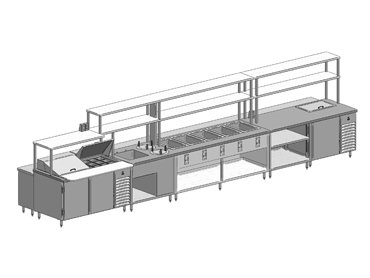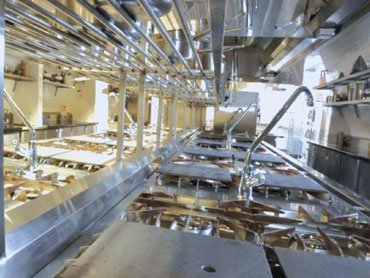 HOT & COLD BUFFET COUNTER
As prepared foods gain in popularity, and the trending home-meal replacement industry evolves. Diamond offers refrigerated and heated merchandisers which frame the ready-made meals in an aesthetic way keeping packaged or unpacked foods at the ideal temperature. Temperature and moisture control is central to Diamond's performance and mechanical design.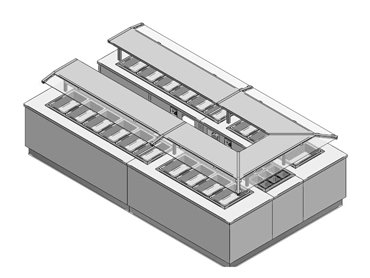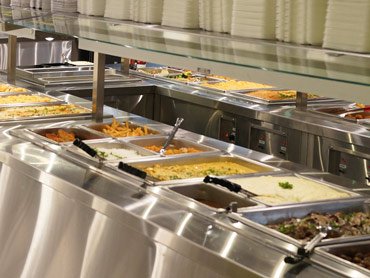 CASH COUNTER
Point of sale is a critical way to promote brand emphasis and increase revenue for retail businesses. Diamond recognizes its importance and prioritizes the checkout station by enhancing the merchandising capabilities to its clients, while maintaining aesthetics, without compromising professional image and integrity. Trust our ingenuity to develop innovative and practical solutions to meet your checkout needs.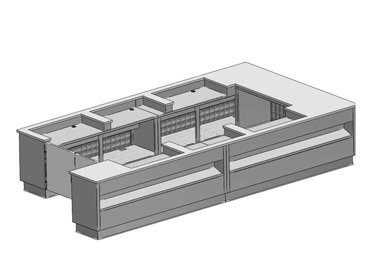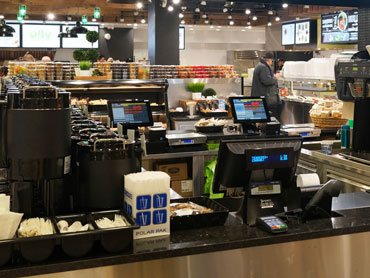 MODULAR SCHOOL CAFETERIA
Diamond's line of modular equipment offers the flexibility and functionality for unique designs in unique settings. Adjustable height casters that allow self-leveling on uneven surfaces, as well as counters built with lift-up facades, permit service and access to utility stubs with much greater ease. Diamond's decades of experience provides limitless solutions.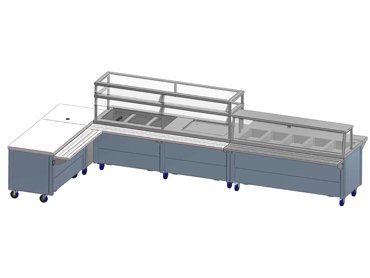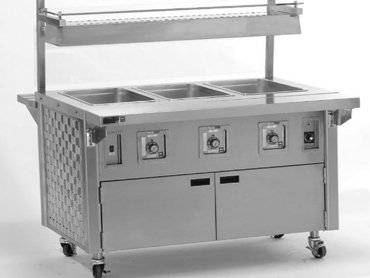 SUPERMARKET HOT & COLD MEAL BAR
Diamond pays very close attention to how it builds every product. When it comes to supermarket displays, engineering is focused so that the product stands up to the rigors of daily traffic, and the importance of holding temperature. These factors are essential in building the DSS brand of products. Diamond invests time in design to make sure that their products look and feel the part of any installation. The use of stone, steel, millwork and laminates allow Diamond to help its network of clients achieve their design requirements.